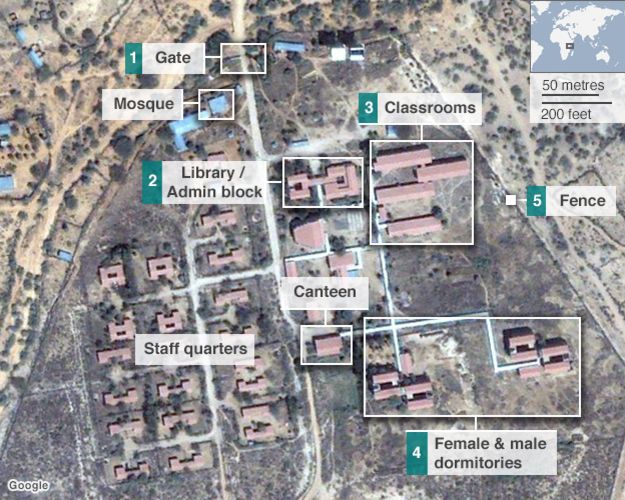 The death toll in the attack by al-Shabab Islamist militants on a university in north-eastern Kenya has risen to 147, Kenyan government officials say.
They added that the operation to secure the the Garissa University College campus was now over, with all four attackers killed.
The evacuation of surviving students is now under way.
An overnight curfew is being implemented in parts of the country.
Four counties near the Kenya-Somalia border, Garissa, Wajir, Mandera and Tana River, would have dusk-to-dawn curfews imposed, disaster management officials said.
Nine students were critically injured and airlifted to the capital Nairobi for medical treatment, they added.
INC News, 02/04/2015 - via BBC