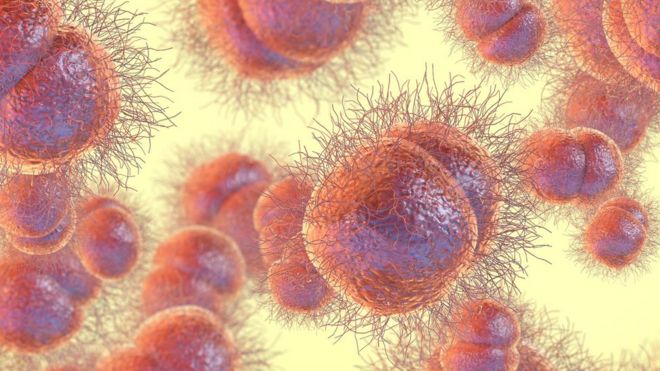 Highly drug-resistant gonorrhea is spreading in the north of England with an outbreak centered in Leeds, sexual health doctors have told the BBC.
One of the main treatments has become useless against the new strain of the sexually transmitted infection.
Twelve cases have been confirmed in Leeds and a further four have been reported in Macclesfield, Oldham and Scunthorpe.
However, there are likely to be more
undiagnosed
cases.
The strain in this outbreak is able to shrug off the antibiotic azithromycin, which is normally used alongside another drug,
ceftriaxone
.
INC News, 18/09/2015 - via BBC News