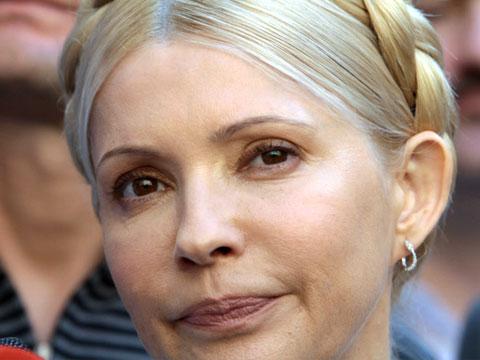 Tymoshenko
Гурген Григорян: Тимошенко еще не сказала последнего слова
Заместитель главного редактора газеты "Неделя" Гурген Григорян в интервью корреспонденту Pravda.Ru рассказал о расстановке сил во властных кругах Украины.
— Можно ли говорить, что сейчас в украинской власти существует несколько группировок, которые, несмотря на войну на юго-востоке страны, находятся в состоянии активного противоборства?
— Я считаю, что, несмотря на то, что большинство украинских политиков объединяются в общей теме русского врага, внешнего врага, об этом говорят и Порошенко, и Яценюк, и Тимошенко, и Коломойский, внутри у них есть клановая борьба.
Ближайшие соратники Тимошенко переметнулись в партию Порошенко, они считают, что он сейчас сильный, при власти. Одни хотят сохранить свои должности, другие — свой бизнес. Внутреннее противоречие между ними есть, и чем оно закончится, еще неизвестно.
Думаю, Тимошенко еще не сказала своего последнего слова, тем более, что она уже заключила альянс, или в ближайшее время заключит с Коломойским, который является первым противником Порошенко.
Gurgen Grigoryan: Tymoshenko has not said the last word
Deputy editor of the newspaper "Week" Gurgen Grigoryan in an interview with Pravda.Ru spoke about the balance of power in government circles of Ukraine.
- Can we say that now in the Ukrainian government, there are several groups that, despite the war in the south-east of the country, are in a state of active warfare?
- I believe that, despite the fact that most Ukrainian politicians are united in a common theme of the Russian enemy, an external enemy, talking about it and Poroshenko and Yatseniuk, Tymoshenko and Kolomoysky, inside they have a clan struggle.
The closest allies of Tymoshenko's gone over to the party Poroshenko, they believe that he is now strong in power. Some want to keep their jobs, while others - your business. Internal contradiction between them is, and how it will end remains to be seen.
I think that Tymoshenko has not yet said its last word, especially as it has already formed an alliance, or soon will conclude with Kolomoiskiy, which is the first opponent Poroshenko.
Rotterdam, 02/09/2014-INC News (via Pravda) - Translation by Mikhail Lermontov