THE SECOND PAGE OF INC NEWS
Monday, October 10, 2016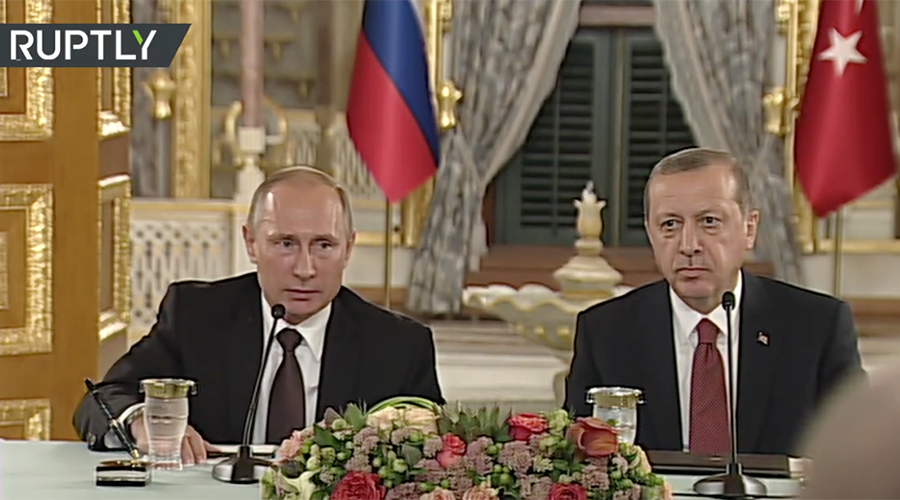 Russian President Vladimir Putin and his Turkish counterpart Recep Tayyip Erdogan have urged a swift end to the bloodshed in war-torn Syria, following talks between the two leaders in Istanbul.
The Russian president said that he and Erdogan had agreed to strengthen contact between the countries' militaries and intelligence agencies.
He added that Moscow is ready to develop large-scale military-technical cooperation with Ankara and the sides are now studying various projects.
INC News, 10/10/2016 - source:

©

RTNews